Through Region Groups organisations have the following options:
To view the Region Groups, click on Admin -> Zone Configuration -> Region Groups (the screenshot below is for illustration purposes)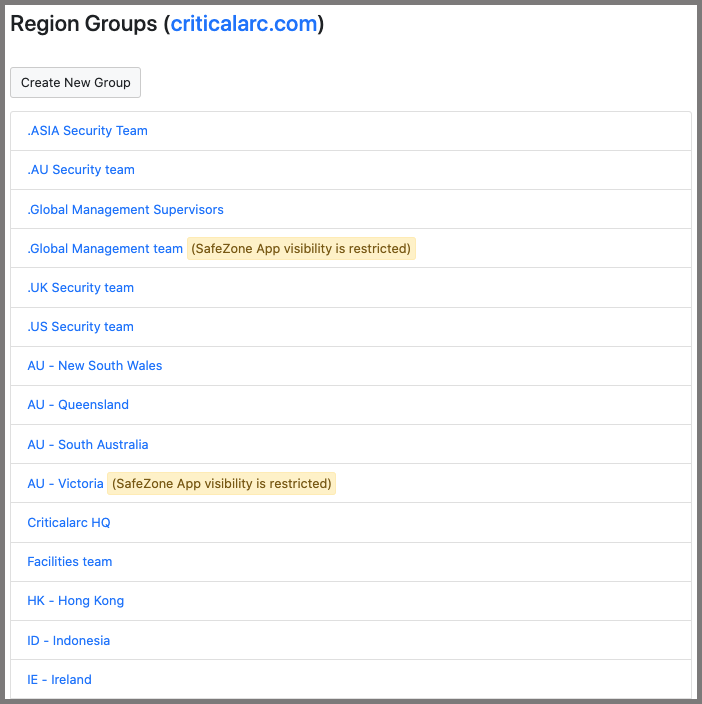 Here you can see the list of Region Groups in your site (there may be none). SafeZone automatically organises them in alphanumeric order. If you wish to keep important groups at the top you can add a "." in front of the name - these groups can be used for escalation workflows.
Any region groups with a visibility setting applied will display

as shown in the example above.
Once the Region Groups have been created and Regions have been added to them, you can view them by opening the Regions menu in the menu bar.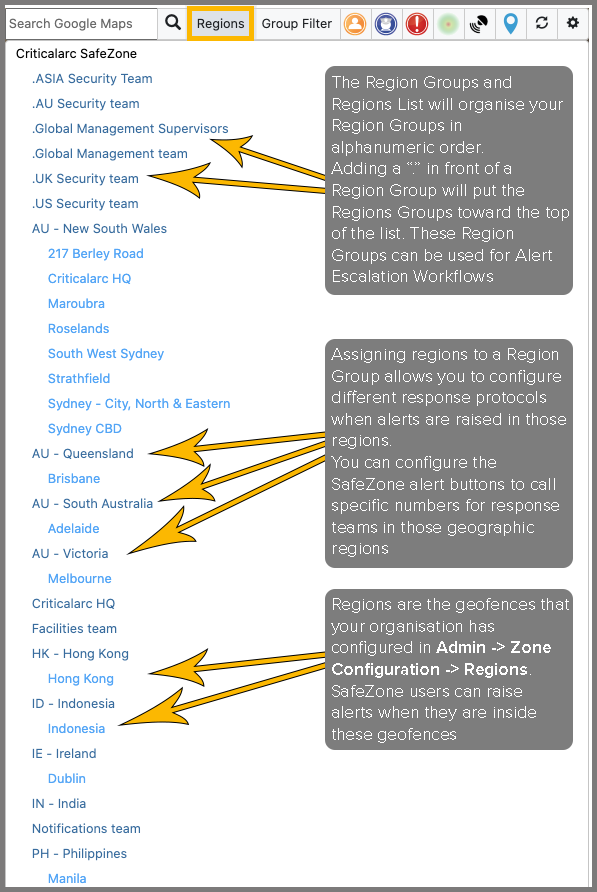 Region groups can have multiple regions assigned to them or can have none if they are to be used for Alert Escalation Workflows.
For instructions on how to create Alert Escalation Workflows, please see the guides on Global Settings - Alert Escalation Workflow and Region Groups - Alert Escalation
To create a new region group, click on Create New Group
To edit an existing region group, click on the group name to go to the Region Group editor page