Setting up Two Way Messaging allows SafeZone users to communicate with Command users through an encrypted two-way chat. SafeZone now allows an option to add an audible sound to the events in addition to the visual cues.
To enable Two-Way Messaging click on Admin -> Zone Configuration -> Global Settings -> Two Way Messaging Settings
Click on Edit to edit the settings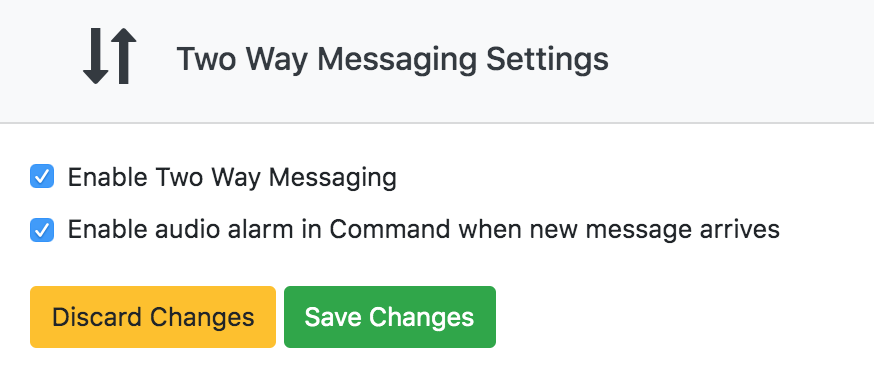 Tick the box for Enable Two Way Messaging
To enable an audio alarm when a new message arrives tick the box for Enable audio alarm in Command when new message arrives
Click on Save Changes to save your changes.