The History screen allows Command users to generate reports and export events for analysis from the SafeZone system.
To access the History screen, click on History. The options available to you will depend on the permissions you have set up for your account.
For instructions on how to set up user permissions, please see the guide on Editing user permissions to ensure you and other Command users have the correct permissions to view History.

The screenshot below shows a user with all of the permissions enabled to view all of the history types in SafeZone.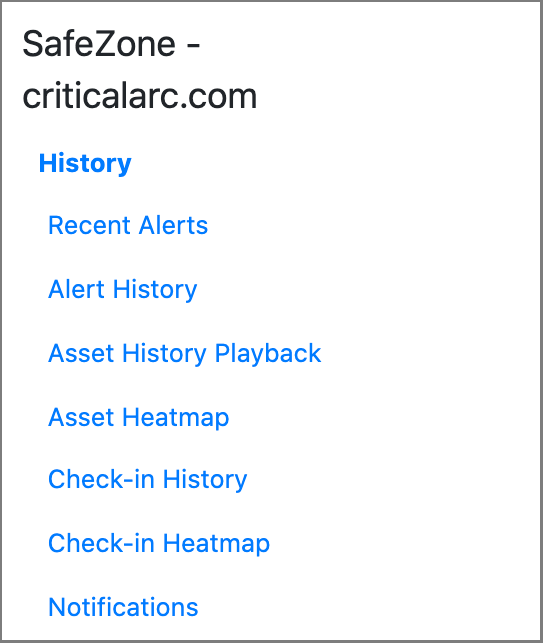 The different reports that can be generated from the system are (each link opens in a new tab):