The Asset Heatmap shows a heatmap of responders movements. This is useful for knowing where the responders are patrolling on your geofences.
Pre-requisite: In order to view the Asset Heatmap you will need to have Asset History enabled in your user permissions. Please refer to the Editing user permissions user guide or speak to your SafeZone Command administrator to give you access.
To access the Asset Heatmap report, click on History -> Asset Heatmap. The screen will look similar to the screenshot below.
By default, all regions will be selected however you can select/de-select any regions you do not wish to report on by ticking/un-ticking the boxes next to the region/region group names under the Regions column.
Select the time period to report on in the Time Period section. Select the Start and End date and time.
Under Report Type, you can choose the run a report image:
per region (each region gets a heatmap image);
per region group (each region group gets a heatmap image) or
per SafeZone (all regions and region groups get a single heatmap image)
Click on
to run the report. The report will look similar to the screenshot below.
Clicking on the down-arrow for Parameters will display the report parameters that you had selected on the screen before.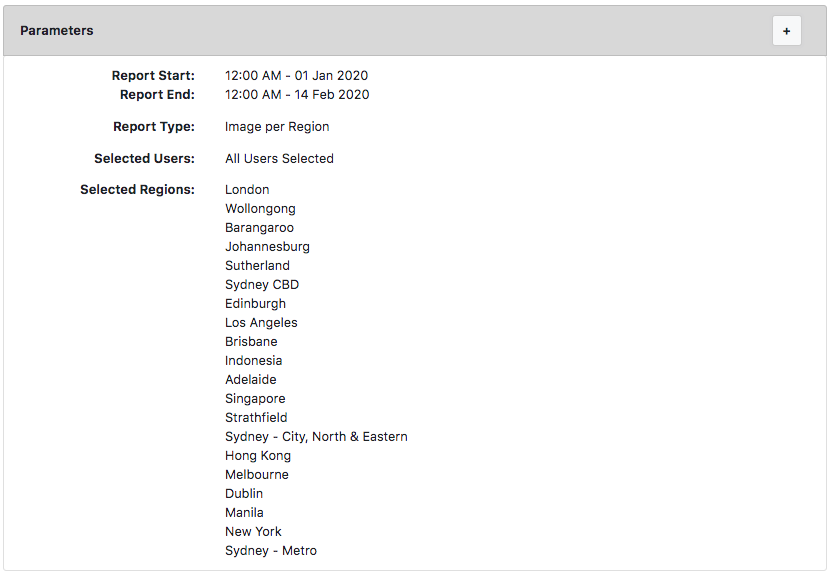 Depending on the report type you have selected, an image for the heatmap will appear below.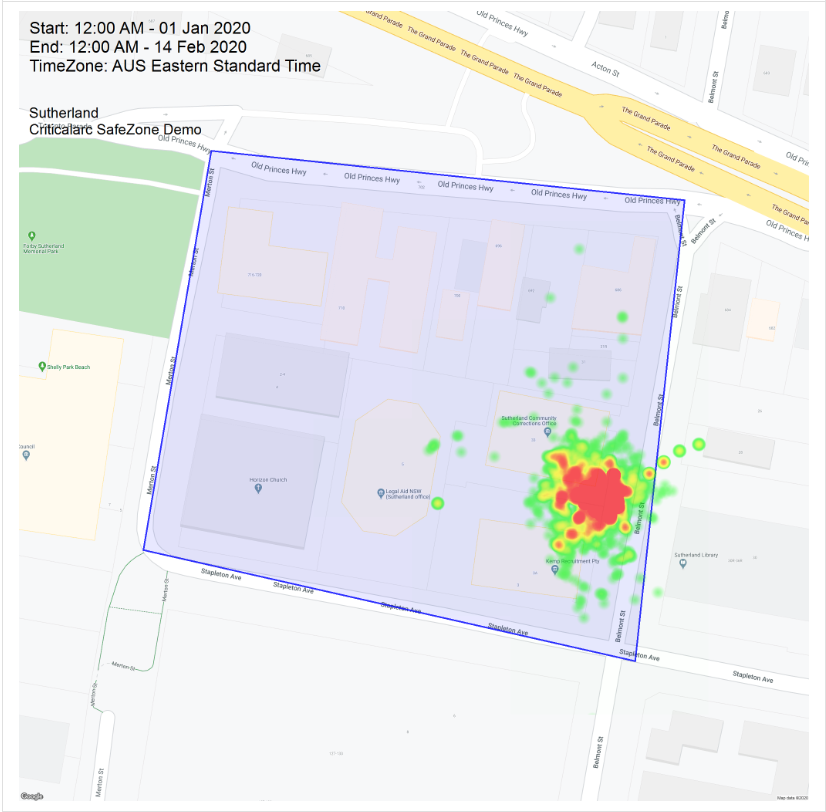 The green, yellow and red areas of the map show where the OmniGuard and SafeTrans users have been patrolling in the geofence. Green identifies areas where users have been patrolling lightly whereas red identifies areas where the users have been patrolling heavily with yellow in between.
To go back to the Asset Heatmap list, click on Back at the top left of the screen.